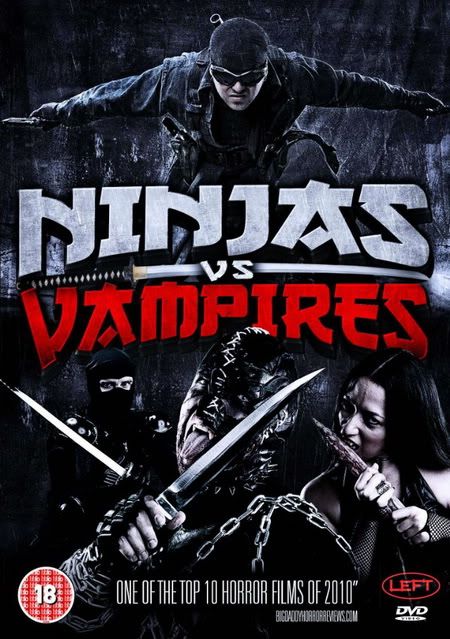 Ninjas Vs Vampires (2010)
DVDRip | AVI | English | 1h 28 min | 672x288 | XviD - 1107 kbps | MP3 - 160 kbps | 698 MB
Release Date:
22 August 2011
Stars:
Cory Okouchi, Daniel Ross and Jay Saunders
Writer:
Justin Timpane, Justin Timpane
Director:
Justin Timpane
Rating:
3.9/10
from 212 IMDb users
Genres:
Horror, Fantasy, Comedy, Action
I.M.D.B info
Storyline:
Ninjas battle Vampires for the fate of the world in this all new Action-Horror-Comedy from the creators of 2010's cult smash, "Ninjas Vs Zombies"! Moments after down-on-his-luck Aaron is rejected by the girl of his dreams, they both are attacked by blood sucking VAMPIRES. Driven to save her, Aaron tracks down the mysterious NINJAS, who wage a nightly war against the forces of darkness. Now, as the Vampire overlord Seth plots to destroy Mankind, Aaron has only one choice - join the ninjas, save the world, and get the girl... or die trying. Sexy, funny, shocking, and fun, NINJAS VS VAMPIRES delivers an action-packed comedic adventure unlike any other!
Cast
Jay Saunders
..............................................................Aaron
Daniel Ross
................................................................Kyle
Cory Okouchi
..............................................................Cole
Devon Marie Burt
......................................................Alex
Carla Okouchi
............................................................Lily
Kurt Skarstedt
..........................................................Seth
Melissa McConnell
....................................................Ann
Elizabeth Taylor
......................................................Lorna
Liz Christmas
............................................................Lorna
Daniel Mascarello
....................................................Manson
P.J. Megaw
..................................................................The Bishop
Paul Sieber
................................................................Majordomo
Will Stendeback
........................................................Maximillian
Dan Guy
........................................................................Manguy
Suzanne Glover
..........................................................Executive Vampire
Screenshot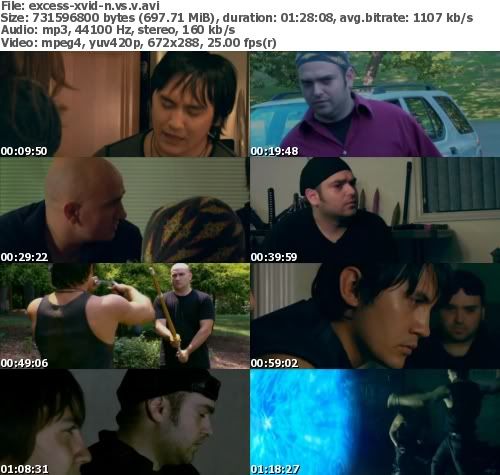 http://www.filesonic.com/file/2134107831
http://www.filesonic.com/file/2134107881
http://www.filesonic.com/file/2134107711

http://www.wupload.com/file/203695330
http://www.wupload.com/file/203695121
http://www.wupload.com/file/203695140

http://www.filejungle.com/f/tNTJ47
http://www.filejungle.com/f/EGFfQZ
http://www.filejungle.com/f/G9P6r8

https://filepost.com/files/ee6em942/Ninjas.Vs.Vampires.2010.COMPLETE.DVDRip.XviD-eXceSs.part1.rar/
https://filepost.com/files/84b7719c/Ninjas.Vs.Vampires.2010.COMPLETE.DVDRip.XviD-eXceSs.part2.rar/
https://filepost.com/files/3c994686/Ninjas.Vs.Vampires.2010.COMPLETE.DVDRip.XviD-eXceSs.part3.rar/

http://www.fileserve.com/file/ux2bZ3d
http://www.fileserve.com/file/tm7gBwU
http://www.fileserve.com/file/QDZUcFA

http://ul.to/bc7vfwlq
http://ul.to/72phnc8q
http://ul.to/gnz6nzrc
Fast Premium Download at 3600 kb/s
Ninjas Vs Vampires (2010) COMPLETE DVDRip XviD-eXceSs search full download. Ninjas Vs Vampires (2010) COMPLETE DVDRip XviD-eXceSs free from rapidshare, megaupload, mediafire, hotfile, torrent, direct download. Ninjas Vs Vampires (2010) COMPLETE DVDRip XviD-eXceSs with keygen, crack, serial. Ninjas Vs Vampires (2010) COMPLETE DVDRip XviD-eXceSs subtitle, DVDRip, BDRip